Reader Engagement Recap - August Brunch
Q1: Blog Comments: What platform (ex: disqus, facebook) do you use? What are your do's & don'ts to responding to feedback/comments? @ParkerEtc @Squarespace's platform is seriously user intuitive. I've never had to think of implementing any other platforms. @floralandfrayed: I installed disqus after a previous brunch at the suggestion of @17thandIrving since then I've had more engagement than...
Blogger of the Month: Colleen Ludovice
We are so excited to have Colleen Ludovice of Inspired to Share as our Blogger of the Month! We met Colleen at Alt. Summit and we just can't get over her genuine, spunky personality. Trust us when we say she's a sweetheart! We have always appreciated how Colleen engages with her readers, whether it's a wonderfully curated post or a quick tweet. Her content is always spot on and...
Power of the post recap - July Brunch
Q1: Staying Organized: what methods do you use to make sure you have proper prep for posts? Editorial schedules? Project Management Software? ‪@ElembeeEtc: I use Google Calendar to organize my editorial calendar, and Todoist to create a to-do list from there. @_kristinb: I have a calendar to help space out my topics so I'm not repeating back to back subjects (ie: music &...
Blogger of the Month: Lindsay Thompson
We are so excited to have Lindsay Thompson of Mstetson as this month's Blogger of the Month. She is always creating gorgeous content full of great design and wonderful images. Lindsay is sure to inspire you so we are so excited to have her during our Power of the Post month. Not only is she always creating great content but we suggest taking notes of how gorgeous her blog design is as well....
July Brunch: Questions
Hello Brunchers, This Saturday, July 7th "The Power of the Post" will surround the subject that drives the quality of our blogs, the CONTENT! We are thrilled with the blog diversity within our community and look forward to all the feedback you have to give one another. Feel free to prep your answers with the questions below and print out the PDF sheet to write down some of your favorite tips and...
July Brunch
Happy Monday Brunchers, Not too long ago the Blog Brunch Team asked all of you what you wanted to talk about next and the response was fantastic! We have now compiled the next several month's outstanding topics thanks to all of your tweets, Facebook messages and email suggestions. This Saturday, July 7th 10 AM PST/ 1 PM EST we will be discussing "The Power of the Post" and content from all...
Using "Fans-Only Content" to Grow Your Facebook...
We are so thrilled to have Kira from Her New Leaf guest posting today! Her overall knowledge on social media and interacting with her followers is superb, check it out! In this month's Blog Brunch, we chatted about ways to increase your following on Facebook. I believe that the best strategy to increase a following anywhere, be it on your Facebook, your blog, or in your personal life, is to be...
Facebook Page 101 with Elise Grice, Social Media...
My name is Elise Grice (formally Elise Ostermann) and I am currently the Art Director/Co-Owner at "Hey, Sweet Pea". Our business specializes in branding development and custom online marketing designs for websites, blogs, and social media. Our branding company is all about business health.  Just like our body needs fresh green veggies, our clients need fresh marketing/branding/design. They need...
Facebook Recap - June Brunch
We know you are all dying to read the Facebook recap from this weekend's brunch! This month's brunch was packed with so much juicy info. So many people had great ideas to share on how to maximize using Facebook for your blog. For those of you that missed all the great info this recap has all you need to know! Thank you to all who joined us for brunch! Q1: Why is it important to have a...
2 tags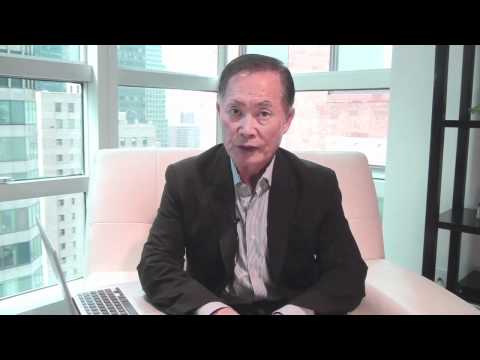 Tomorrow is Brunch!
Hello Brunchers, Can you believe June's Brunch is already tomorrow? Are you all ready to talk about Facebook? We hope that you'll be joining us this Saturday June 2nd at 10 AM PDT/ 1 PM EST to discuss all that Facebook has to offer you, your brand and your readers. Be sure to invite any and all Facebook experts you may know so we can all gain some insight on how to effectively...
Blogger of the Month: Kristin of the Cuisinerd
Hello June! Summer is now upon us, which gets us all thinking about backyard barbecues, light meals, and living the good life. It's only fitting then that our Blogger of the Month is someone who has a knack for making cooking fun! Kristin of The Cuisinerd not only makes cooking fun, but she also blends it with elements of style and design. Not to mention that she is hilariously funny. What...
2 tags
Psst... We've Got an Announcement!
With all the buzz about new Facebook Pages Apps, the revolution to blog commenting, and the fact that we spend most of our work day on it (don't worry we wont tell your boss), it seemed fitting make Facebook our June topic. Stay tuned next week for the sneak peek at our questions and talking points for June 2nd's Brunch… and don't forget to follow Blog Brunch's...
4 tags
Hot Tips on Webcasting via Meg Biram
We LOVE Meg Biram from Mimi + Meg! She has style, grace and a keen eye for connecting via social media and otherwise. She also has some wonderful tips on webcasting and executing your next project. "When planning a video, especially if it's a tutorial is to plan it out. Talk it through and see how long it will take before you start filming. Once you are comfortable with the...
3 tags
Hot Tips on Webcasting via Anna Watson Carl
Anna Watson Carl pens The Yellow Table, one of our favorite sites for everything from recipes to everyday inspiration! But the one thing that really rocks our socks is the grace and ease she portrays on her webcasts and videos. Anna is definitely a person we look to for advice, so enjoy some of her wisdom on webcasting! "Video is always something that has both fascinated and intimidated...
3 tags
Hot Tips on Webcasting via Katie Linendoll
Katie Linendoll is beyond talented and has a natural air about her that makes it virtually impossible to think she is anything but cool. We love how she makes being on camera feel so effortless and her method of creating entertaining on-air segments… so listen up future Webcasters, Katie Linendoll knows her stuff! "Take advantage of video blogging resources!  It can be seriously...
5 tags
Hot Tips on Webcasting via Alison Faulkner
One of our favorite May quotes came from a fantastic blogger who really knows her Webcasting, check out how Alison Faulkner manages her viewership/comments: "Ask for critiques from people you know love you and want what's best for you. And if you're a sensitive person (like me!) disable the YouTube comments! Only you can be you, and you're awesome." - Alison...
4 tags
Hot Tips on Webcasting From Shauna Miller
We are thrilled to be bringing you the best tips and tricks that some of our favorite Webcasters have to offer all throughout the month of May! First up, we have Shauna Miller from Penny Chic, a blog about style without maxing out your credit cards (something I think we could all benefit from)! "When it comes to videos, there needs to a fine balance between authenticity and structure....
4 tags
Webcasting Recap - May Brunch
This last weekend we all had a blast talking all about Webcasting! Everyone had amazing answers, thoughts, and ideas about how to make not just a good video but awesome videos! We just couldn't wait to share this recap for all of you that couldn't make it this month and those who may want catch back up on all the goods. We hope you enjoy! Thank you to all of you that participated....
May Brunch - Webcasting
Hello Brunchers, The topic of Webcasting is in the air, and we can't wait to dive into the discussion this Saturday May 5, 2012 @ 10 AM PST/ 1 PM EST! Many of you have emailed and tweeted us some of the questions you have about webcasting including, "Hey – what IS webcasting?!" Rather than address this question during brunch we thought we would define this common question so you can be prepared...
Blogger of the Month: Gabe of the Artful Desperado
Gabe has been an active Bruncher for the past few months and love his thoughts and ideas in every conversation. He recently wrote a recap from one of the brunches for Directory B that you cannot miss. But we will let Gabe really introduce himself!! Oh hey! My name is Gabriel and I am the guy behind The Artful Desperado blog. I am a Community Specialist by day and a voracious internet hunter by...
Recap: Blog Design 101
Guess what?! It is time for a little recap. We have gotten an unbelievable amount of tweets and emails to us about people who made changes after this last brunch to their Blog Design. Feel free to share what you do below. For those of you that missed all the action and tips we put together a condensed version of the brunch for all of you.  Q1. How do you kick off your blog's design? What are...
April Brunch Questions!
Hello Brunchers, We hope you're just as excited for Blog Brunch this Saturday at 10 AM PST / 1 PM EST as we are! More than ever, the BB team was flooded with your suggestions and questions you'd like to see at Brunch and we hope you get the answers you're looking for! While we do have the Blog Design Basics questions below, feel free to ask your own questions to other Brunchers and start...
Blogger of the Month: Amanda of Simple Street
Hello April, you look marvelous - doesn't she?! Spring is in the air, a new Blog Brunch is right around the corner AND we are celebrating all things design! In honor of Blog Design Month, we thought it only fitting to celebrate a Blogger of the Month that we admire for fabulous design skills and someone who lives and breathes branding for businesses, Amanda Genther. When we first met Amanda...
1 tag
Our Missing Piece: Amy Anderson
Megan and I are thrilled to officially announce Amy Anderson as the third and vital piece to our Blog Brunch Team. It seems as if Amy has always been our biggest cheerleader; understanding our brand, message and aspirations for the future better than anyone, adding her to our "family" only seemed natural. Amy's years of experience and incredible creativity round out team and we know that...
Recap: Personal Projects
Q1: What rules or boundaries (if any) do you set for your own personal projects? sister_mag: For me (Thea) none, it just shouldn't effect my surroundings, friends and family TOO much amandagenther: The project must help me grow as a designer, challenge me and benefit a creative need ParkerEtc: Some rules are – keep 'office style' hours, do it for the love of the project and always keep it...
March Blog Brunch Questions for Personal Projects
Happy March! We feel Spring is right around the corner which makes this the perfect time of the year to talk about Personal Projects with you all this Saturday on Twitter at 10 AM PST / 1 PM EST. If you are confused about joining in refer to this post and also these tricks to make the most of the event with us!  Before diving into the questions let's make sure to define what a...
Blogger of the Month: Bre of Moxee
We couldn't be more excited about March's Blogger of the Month. Bre is the brains behind the beautiful Moxee. It is full of daily inspiration and whatever may be on Bre's mind that day. Our favorite part about Bre though is how open she is about sharing skills and ways to better your work. Her column on Studio Sweet Studio called Be Freelance discusses the life of being a...
3 tags
Brunch This Weekend!
Hello Brunchers! Happy Monday! We hope you had a wonderful weekend and are looking forward to this Saturday's Blog Brunch @ 10 AM PST/ 1 PM EST focusing on a near and dear topic – PERSONAL PROJECTS. Whether you've started a profitable project or have a side passion project, each and every blogger has knowledgeable experience of starting something from scratch! We hope you come ready to...
2 tags
Welcome Sister Magazine!
The Blog Brunch Team feels strongly that it's vital to celebrate the success within our community! Today, we want to raise our glass (or mimosa) to Bruncher's, Toni and Thea over at Sister Magazine who took the digital magazine world by storm with their first issue! Featuring some of our favorite subjects; food, fashion and in-depth success stories, Sister Magazine is a must read for bloggers...
3 tags
Big Announcement: We're Going Live!
Since the very beginning of Blog Brunch we've seen a "big picture!"  We get emails everyday from our wonderful Brunchers anxious to hear more about our growing community and the things BB has to offer… so we thought we would remove the veil of secrecy and just plain tell you what the next year holds for Blog Brunch. Live Brunches: Tweet-Ups are fabulous (and they are not going away), but...
4 tags
Recap: Sponsorship and Monetizing
Last week's Blog Brunch was full of brilliant answers and great insight into the world of Sponsorship and Monetizing. Fresh off the heels of Altitude Design Summit many of the attendees were excited to comment and give their thoughts on a topic that was also hot at Alt Summit.  So let's get right into the goodness and let you guys see what we enjoyed so much about last...
3 tags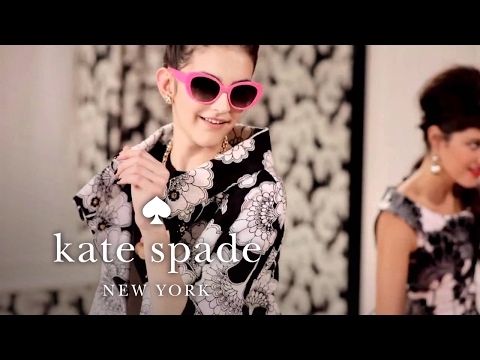 Tomorrow is Brunch
Happy Blog Brunch Eve! Blog Brunch will be making a splash tomorrow with our favorite topic yet, Sponsorships and Monetizing!  Many of you showed interest in understanding this topic and we cannot wait to dive right in. If this is your first Brunch, we encourage you to read over the following questions, think about your answers and participate in the conversation tomorrow at 10 am PST / 1 PM...
February Blogger of the Month: Amy Anderson of...
Everyday as we scroll through our twitter and reader feeds, we run across amazing blogs that offer a unique vision and direction. When we see these same talented blogger join in the Blog Brunch conversations we are ecstatic! This idea of shining light on some of the amazing bloggers in our community sparked the idea of Blogger of the Month, and we are thrilled to announce Amy of Parker Etc. as...
7 tags
Blog Brunch This Saturday
Hello Brunchers! If you are like us you wake up every Saturday hoping it's a Blog Brunch weekend, well the good news is IT'S HERE! Coming off of our amazing week in Salt Lake City at Alt Summit we are thrilled to hop back into Brunches and continue to meet and learn from everyone in our community! Saturday's Brunch on February 4, 2012 @ 10 AM PST/ 1 PM EST is all about Sponsorship and...
3 tags
"In the big scheme of things, the work will come and go, the trends will shift,..."
– Eric Ryan Anderson.
8 tags
Alt Summit 2012: The Recap
So many wonderful things can spring from gathering in one place with a lovely group of likeminded creative's; add some snow, great wine, a little food and you may get something as awe-inspiring as Alt Summit. We had a hunch when we dreamed up Blog Brunch that bloggers like us craved the ability to share their talent and experience with each other, Alt is the proof that bloggers thrive in...
2 tags
1 tag
Blog Brunch Meetup Alt Summit!
We have been waiting so long to get together with Bloggers from all over the world and this week we have that chance at Alt Summit! What better way to get to-know our fellow Blog-Brunchers than over some cocktails after the Wednesday Night "Dinner With" meals?!  We are planning to meet after dinner around 9:30 pm at Squatters. (We're not able to reserve a section of the bar...
3 tags
January Blog Brunch Recap: Collaborations
Hello Everyone! We are absolutely thrilled with how our last Brunch about Collaborations went; here are some of the highlights! For more information, or a full transcript please visit this link.   1.     Name what you feel are the key elements of a great collaboration. Chevronseclairs: Key elements would be organization and consistency HitchDesign: Being open and receptive to giving and...
January Brunch and Alt Summit Meetup
We are just 2 days away from talking all about Collaboration. This is such an exciting topic for us since that is how Blog Brunch came to be. We cannot wait to hear all of your thoughts, questions, and ideas on what it means to collaborate or begin the process of collaboration. You all have been tweeting up a storm about your excitement on this topic so we know this brunch is going to be full...
1 tag
January Brunch: Collaboration
We are so excited to talk about one of our favorite topics this upcoming Blog Brunch,COLLABORATIONS! As you may already know, wonderful things can come for a collaboration; new friends, creative content, even business opportunities! Take Blog Brunch for instance, which is a creative collaboration between the two of us! For our next Brunch on January 7, 2012 @ 10 AM PST/ 1 PM EST we will be...
Happy Holidays!
We wanted to wish you all a Happy Holidays to all our Brunchers who have made Blog Brunch so fun this year.  We can't wait for 2012 and all the fun topics we have to explore. Thank you for all your support this year, cheers to the fun to come!  Happy Holidays! Katie and Megan
12/3 Brunch Recap
We have been so excited to post our recap of our last Brunch we held on Twitter. Brunch went well with everyone having great information on Twitter and how to be successful using it. It was obvious how important twitter is to creating a strong brand for yourself as well as connecting with followers. We hope all of you who participated had a wonderful time but for those of you who had to miss the...
2 tags
And the winner is...
A big congrats to Melanie from Inward Facing Girl for winning the Blog Brunch Giveaway :) From just participating in last weekend's Brunch, Melanie was entered to win this amazing necklace from one of our extraordinary brunchers, Natalie's adorable online boutique called Calliope! Melanie will be receiving this sweet Lovebird Necklace soon! Hurray!
7 tags
Giveaway with Calliope Boutique
We have been really excited to announce that we are doing a giveaway this month with Blog Brunch. One of our fellow brunchers, Natalie owns an adorable online boutique called Calliope. If you have not checked it out get on over and let us know what your favorite things are in her shop. She was so wonderful to let us give away this Lovebird Necklace over the Brunching weekend. So how do you win...